Care Home Design
Trends come and go, usually in cycles over the centuries, but here is our summary of the latest care home design trends.
What makes a room or an interior scheme distinctive? Firstly, we should start with the definition of 'distinctive; 'Something that is distinctive is easy to recognize because it is different from other things'. In essence what makes something distinctive is what sets it apart from others, how it displays your personality and how it offers something different to your residents that they cannot find elsewhere.
But why is it important to create unique interiors? A care home with a unique style and offering provides a point of difference to residents and their families when choosing the right care home, and can help to establish a company brand by associating a certain interior style as distinctly your style. If you can demonstrate that you offer something different, you will avoid a comparison of price and encourage potential residents to consider the things that truly matter: the quality of the care provided, if they would feel comfortable living in your home, and ultimately would your care home reflect their lifestyle choices and become an extension of their former residential address?
So what are the key interior design trends, and how can you incorporate them into your care home to create a truly distinctive yet trendy interior?
Maximalism in care home design
Maximalism is a great way to let your imagination run wild. Think clashing prints, bold bright colours, contrasting textures and the ultimate expression of your care home's personality. Incorporate this trend through the use of scatter cushions in bright colours and prints, an eclectic mix of accessories and the use of varied chair styles and furniture that is inspired by different periods. Often seen with a nod to 80s' style, the maximalism trend can be incorporated into a reminiscence room as patterns and designs will be familiar to elderly residents and may prompt memories of times gone by.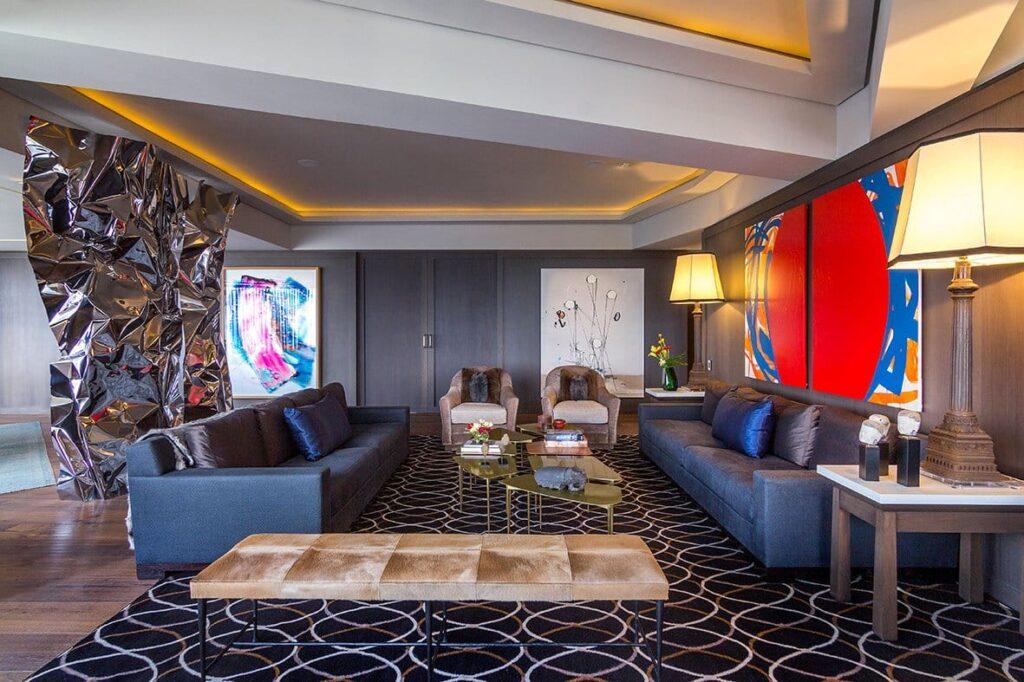 Image sources:
Natural, earthy tones and materials
Earth tones utilise a colour palette of browns, warmer grey tones and stone or taupe colours and draws influence from the natural world of trees, clay and the terrain. Ideal for creating a relaxing and calming interior, this scheme can easily be incorporated into your choices in upholstery colours and textures, the use of natural wood and the paint and flooring palette that you use.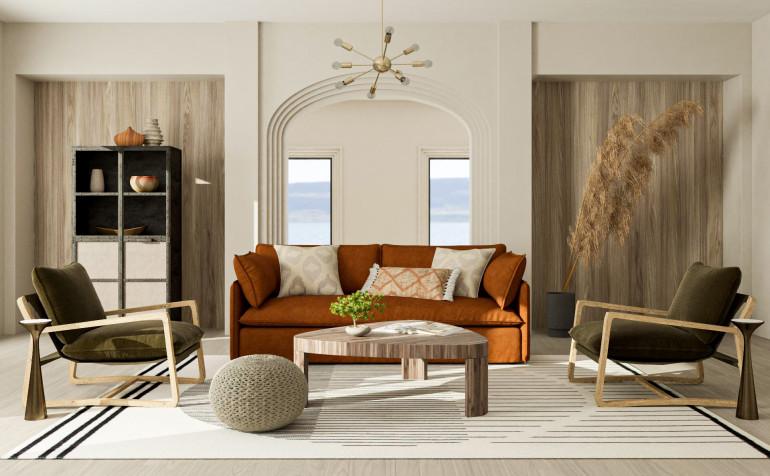 Image sources:
Biophilic Care Home Design
Incorporating plants, greenery and natural materials into room schemes are the basics of biophilic design. The health benefits of using real plants in care home interiors are numerous and are said to reduce stress and agitation as well as improving our circadian rhythm and general wellbeing. Using flora and fauna in interiors, whether real or faux, provides another texture and element of stimulation for residents, and is also a great way to get those residents who are keen gardeners involved in an activity. You could incorporate a maximalist feel by using brightly coloured plant pots, or go big and make a bold statement in your reception with a faux living wall!
Mid-century modern
Mid-century modern is a timeless style which has been popular for a number of years. This period of design style originally spanned from the mid-1930s to the mid-1960s and has seen a revival in the last few years. This trend is defined by a strong relationship with natural materials and forms, along with clean lines and simple designs that focus on functionality. Utilise this style in your care home by looking for furniture that has peg legs, focus on the use of wood and simple, clean designs and natural tones that hark back to the 50s and 60s. This is also a great style for making your residents feel at ease as it will prompt them to reminisce and focuses on relaxation and comfort.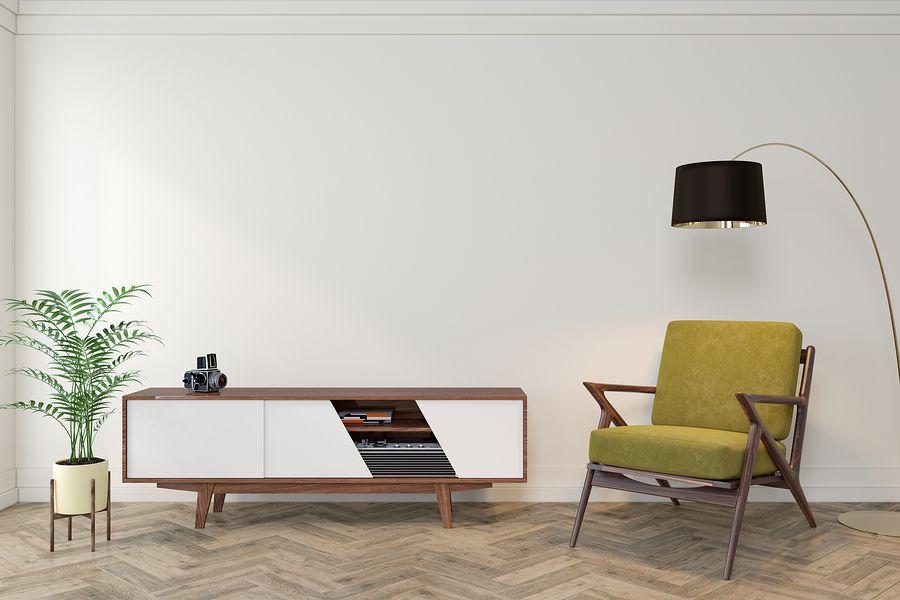 Image sources:
It's clear that many of the most popular care home interior design trends have a certain amount of overlap and have similar elements within each of them. Don't be afraid to mix it up and take inspiration from different spaces and styles to create your vision.
Thinking about changing up your interior style for your care home and giving your rooms the competitive edge? As specialists in creating distinctive interiors, the Furncare team have an in-house interior design team who can help you bring your visions to life. To find out more have a chat with the team on 01603 664900 or sales@furncare.co.uk.
Designing for dementia? View our guides on designing to dementia by clicking the links below:
Dementia Friendly Environments