It starts with dwelled.owned.manicured.
Three magic words help Furncare deliver to your chosen room.
Care community furniture specialist Furncare are renowned for their super-fast delivery times and their 'expert, friendly, polite and helpful' drivers*.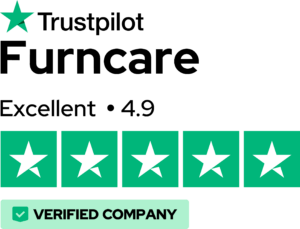 Making life easier and totally hassle-free
Furncare are now using what3words – a simple way to be more specific about locations – to guide their drivers to a precise room inside a care home, making life easier and totally hassle-free for busy care home managers and staff.
The recently opened new Furncare National Distribution Centre is at what3words location dwelled.owned.manicured. The fleet of Furncare vans departs from there every morning, loaded with anything from specialist bedroom furniture and seating to lounge and dining furniture.
Precise location of a care home room
To find the precise location of a care home or room within a care home, download the what3 words app, find the location on the map or simply click from the destination room and quote the unique three-word location code when ordering your furniture. Each combination of three words pinpoints a three metre square, giving the Furncare driver all the information they need to deliver the order and streamline the process for the care home team.
Having delivered, Furncare drivers can then assemble furniture if needed, secure tall furniture to walls as a safety measure, remove all the packaging (including recyclable and recycled materials) and even take away redundant furniture for disposal.
Exceptional service
Randal Southall, Furncare Director, is proud of the latest improvements to product availability, rapid turnaround time and overall performance now being consistently achieved since the opening of the National Distribution Centre. "Our customers really appreciate the exceptional service our drivers provide. Making sure everything is set up for the client is all part of that service, whether it's delivering one chair or a complete home refurb."
For those visiting The Care Show in Birmingham (October 11 & 12), the Furncare stand J75 can be found at souk.body.edge
* 2023 Trustpilot reviews