Profiling Beds
Need a profiling bed or browse options? Skip to the product range using the button below.
What is a profiling bed?
Profiling beds are an integral feature of many domestic and commercial care home settings. They can have up to 4 sections to create "profiles" – hence their name. Equipped with powerful and reliable motors, they can raise the head and/or the foot of the bed for both comfort and support.
The beauty of electric profiling beds is that the carer or the user can adjust the position easily with the wired control, to suit medical and comfort needs.
For tips on choosing the right non-profiling bed for you, visit our blog here.
How to Use a Profiling Bed
Profiling beds are increasing in popularity along with our ageing population. They adapt to the residents' most comfortable position which takes into account the natural curvature of the body.  There are 4 main positions that can be adopted with Profiling Beds, to suit the needs of the resident.
There is a "Zero Gravity" position, with the head and feet being raised slightly above the hips, to relieve pressure and sciatic issues.
"Feet Raised" heightens the foot position, perfect for those suffering with heart or blood pressure problems.
"Feet and Head Raised" helps with many health aspects, including breathing.
Whilst "Head Raised" can help with breathing and chest conditions.
Benefits of electric profiling beds
Adjustable beds provide a whole host of fantastic benefits for the user, which can be invaluable for those with mobility and health issues. The four positions of profiling beds impact positively too on health and help with recovery from illness and injuries.
Profiling beds maximise user independence, particularly with getting in and out of bed. They also provide a safe and comfortable environment for individuals whose conditions mean they need to spend a large proportion of their time in bed.
"Zero Gravity" is an optimal position for pain and pressure relief on joints and nerves. The head and feet are raised just slightly higher than the hips so there's zero gravity on the upper and lower body. It means the body's weight is more evenly distributed, leading to less pressure on affected joints and gives the occupier the feeling of weightlessness.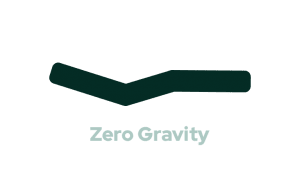 As it sounds like an astronautical position,  you may not be too surprised to learn that it was actually discovered by NASA.  They founded the Zero Gravity position on beds as well as Memory Foam. The health benefits are manifold: increased blood circulation, improved relaxation, better breathing and reduced obstructive sleep apnoea. This position can also alleviate back and neck pains, reduce the symptoms of asthma, mitigate against acid reflux and heartburns, as well as improving blood flow.
"Feet Raised" is the position where the mattress lays flat but the foot section is raised. This sleeping and resting profile helps with blood pressure, can reduce inflammation and enhance comfort. Back pain can be relieved and spine alignment improved by using a feet raised position on a profiling bed.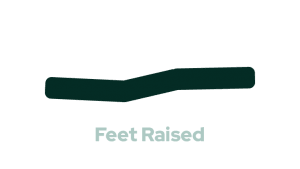 "Feet and Head Raised" is perfect for reducing breathing issues, as well as solving some of the issues associated with sleep apnoea. The health benefits of the Zero Gravity profile can also be seen.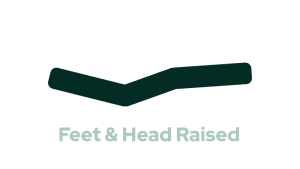 "Head Raised" can prevent the collapse of airways, help with breathing and assist with pain relief from issues like spinal problems. It can also prevent residents slipping down the bed.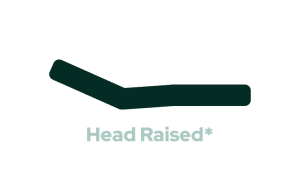 As well as providing numerous benefits to the resident, profiling beds help carers and assistants, who need not rely on strength to move the user. This makes their lives safer and easier, thus reducing the risk of injury to bed occupants, and care staff.
If you'd like to know more about Profiling Beds, contact the Furncare team today: call 01603 664900 or email sales@furncare.co.uk
View our range of profiling beds
Which legislation governs profile beds?
View the government guidance on profiling beds here:
As always, if you are in any doubt, always contact a professional for advice.